Sterling took a tumble on Friday as reports of a Tory plot to topple Theresa May cast fresh doubt over the Prime Minister's future.
The UK currency reached a one-month low against the US dollar as Welwyn Hatfield MP Grant Shapps was unmasked as a ringleader among a group of Conservatives pushing for a leadership election.
The pound was 0.4% lower versus the greenback at 1.307 and was slipping to a three-week low against the euro, falling 0.2% to 1.117.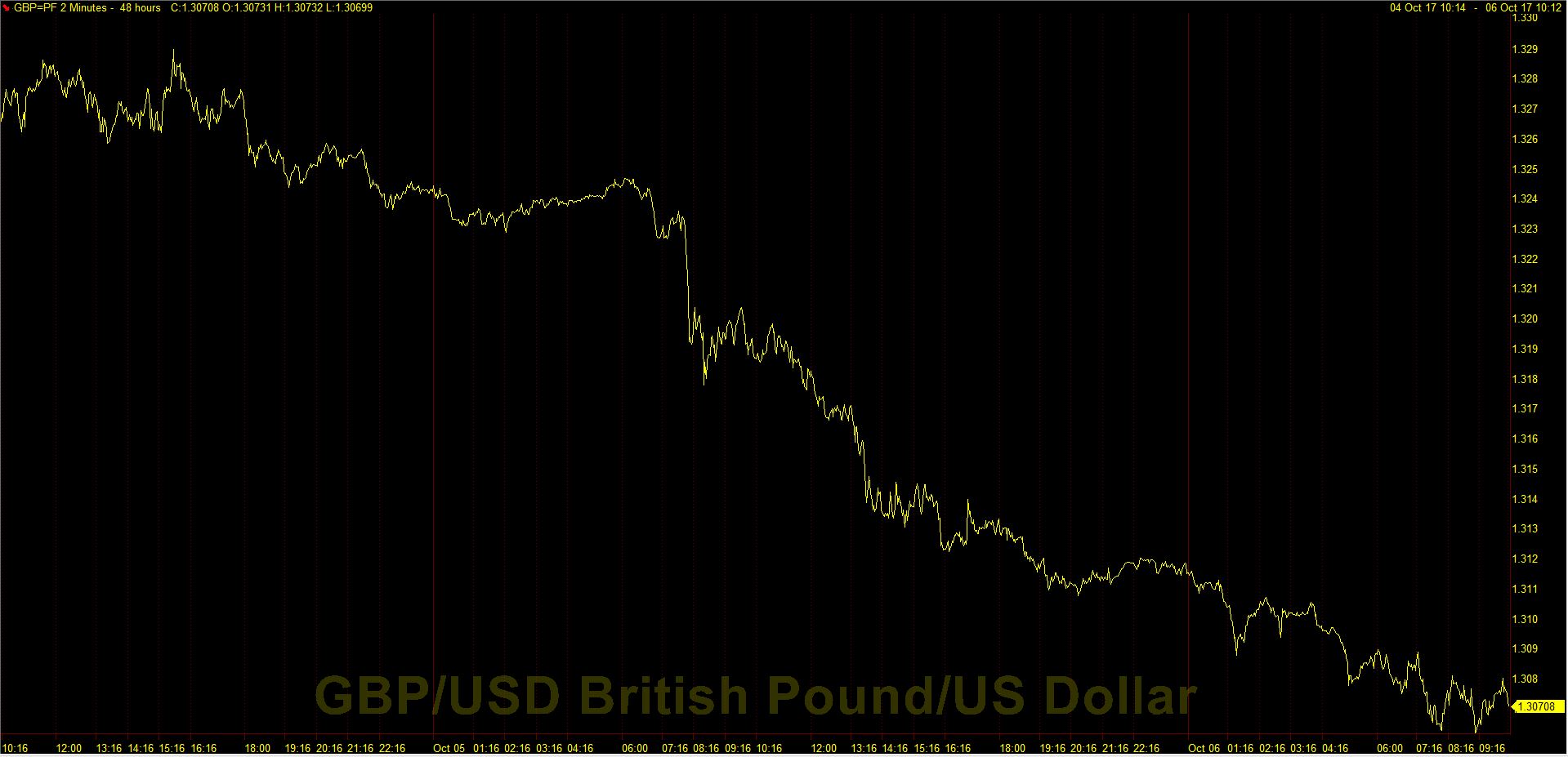 Connor Campbell, financial analyst at Spreadex, said another Tory leadership battle would be "seriously bruising for the pound".
He said: "While on Thursday there was a web of reasons why the pound was driven lower, this Friday's decline seems to have a more singular reason behind it: Tory infighting.
"The sound of sharpening knives has only grown louder since Theresa May's Thick of It-esque speech mid-week.
"Last night there were reports that a group of Conservative 'rebels' were seeking advice from those who disposed of Iain Duncan Smith back in 2003, while this morning former Tory chairman Grant Shapps has claimed a number of MPs privately agree that the PM should go."
Mrs May's Conservative Party speech on Wednesday was overshadowed by a series of unfortunate incidents, including a comedian handing her a mock P45.
It is thought that around 30 Tory MPs are backing the calls for a leadership election – short of the 48 needed to force a contest under party rules.
Mr Shapps said there is a "broad spread" of opinion among Conservative MPs who believe they cannot carry on as they were.
"They are Remainers, they are Brexiteers," he told BBC Radio 4's Today programme.
"A growing number of my colleagues, we realise that the solution isn't to bury our heads in the sand and just hope things will get better.
"It never worked out for Brown or Major and I don't think it is going to work out here either."
The FTSE 100 Index was marginally higher, up eight points to 7,515.53.